Why We Do It.
While we have Veterans Day in the fall and Memorial Day in the spring, our servicemen and women sacrifice their time and safety every single day of the year, to preserve our freedoms. And in many homes across the U.S., every day there is an empty seat for one who is serving, or one who made the ultimate sacrifice for our country. That is why our mission to Remember, Honor and Teach lasts all year long, far beyond the single day in December when we coordinate wreath-laying ceremonies. All throughout the year, Washington Crossing Wreaths for Veterans works in a number of ways to show our veterans and their families that we will not forget—we will never forget. Read on to see the many ways we Remember and Honor our veterans, and Teach the next generation to do the same.
Remember
From the Revolutionary War to present day conflicts, our veterans are devoted sons and daughters, fathers and mothers, sisters and brothers. They come from all backgrounds in life to place those lives on the line for our freedoms. There are millions of individual stories to tell. Sponsor a wreath in honor of or in memory of an American hero.
Honor
While coordinating wreath-laying ceremonies each December on National Wreaths Across America Day is a big part of what we do, our mission to Remember, Honor and Teach is carried out throughout the year
Teach
Washington Crossing Wreath's for Veterans mission touches the lives of many through fundraising for wreath sponsorships. These groups help us ensure that we reach our goal to place a wreath on each hero's grave. In return, they receive fundraising dollars that assist in furthering their own goals and projects. Support us by supporting our participating groups below.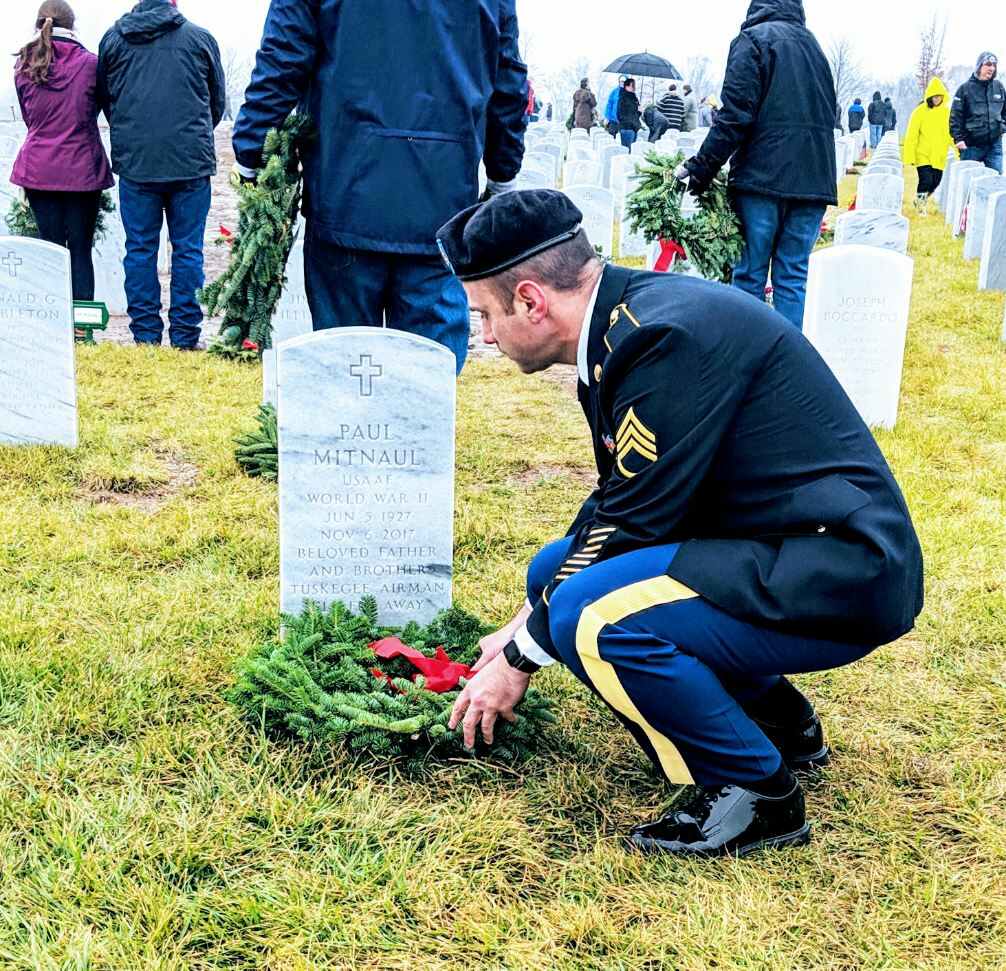 "To be killed in war is not the worst that can happen. To be lost is not the worst that can happen… to be forgotten is the worst."
— Pierre Claeyssens (1909-2003)
Purchase a Wreath
Support our cause by purchasing a wreath below!